This letter was originally published through the Player's Tribune and can be viewed here.
Dear Olympic Medalists,
Let's fast forward to the end of the Olympics. You've obtained your life goal, reached the top of your personal Everest and won a gold medal. Congratulations. Your countless hours of work, sacrifice and tears have paid off. Here's what's going to happen next.
You have this gold medal around your neck and you go back to your hometown and they have a parade for you down Main Street. Thousands and thousands of people show up. You'll take pictures, shake hands, sign autographs, kiss babies, the works.
Then it's going to end. People have to go back to work or school or take care of their children at home.
But before you know it, the streets are empty, everything's gone back to normal, and you'll be back at your house, lying on your couch, looking at this hunk of metal you've worked your entire life to get.
Not exactly how you pictured it, right? You thought it was going to last forever, that the party would never end.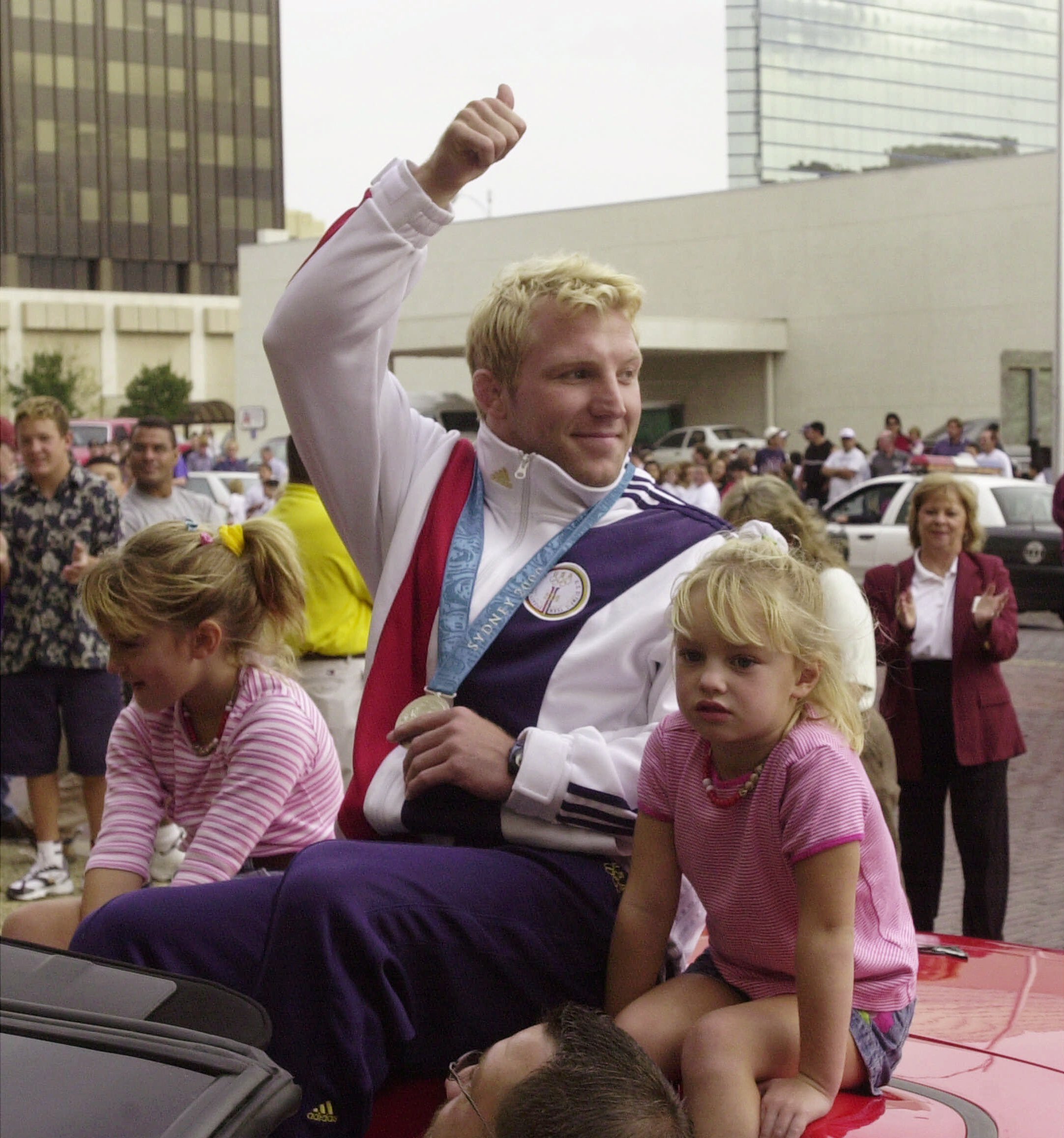 You'll feel depressed, lost. Your next thought is going to be: That's it?
It doesn't have to be, though. Not if you're prepared. Not if, before the opening ceremony you asked yourself one, simple question:
Why?
"Winning isn't everything, it's the only thing."
That Lombardi quote is drilled into every athlete's head from the first moment they put on pads or dribble a ball.
It's a lie.
It creates a false motivation, and makes people compete with fear. Because if winning is everything, then you're nothing if you lose.
In high school and college, I wanted to win so, so, so, so, so bad that the fear of losing was almost crippling. I'd wrestle real tight, get tired a lot faster, make mistakes I normally wouldn't make. I'd actually do a lot better against wrestlers from Iowa and Penn State — traditional wrestling schools — than I would guys from the Ivy League because, against the Ivy League guys, I was so consumed with the fear of losing. There was an added weight on me in those Ivy League matches, because the University of Pennsylvania, my alma mater, was expected to be the Ivy League champions in wrestling.
I still won a bunch of matches — I was a three time Texas State Champ, got second in the NCAA's twice — but I often wonder how I would have competed if I had had a better understanding of why I was wrestling .
That why is important. That's what I want you to think about before you jump off that starting block or dive into that pool:
Why are you doing this?
If you're competing just to win you're going to be disappointed either way. Defeat is devastating, and victory is fleeting.
A year before I wrestled in the 2000 Olympics, I had this moment of clarity.
I want to be an Olympic champion, but is that the most important thing in my life?
No. No it's not.
I realized that being a champion wasn't the end-all and be-all. I couldn't let it define me, one way or the other. My faith, family, friends and integrity were the most important things to me. Everything else was secondary.
It brought me to an understanding: Why am I doing this? Why am I running sprints until I dry heave? Why am I cutting weight? Why am I lifting weights four times a week? Why am I running up the incline, and just basically putting my body through the ringer, physically, spiritually, and mentally?
Love. That's why I was doing this. I love wrestling, and the process behind it. I love getting better every day, making myself the best wrestler — and person — I can possibly become. To me, it wasn't about the medals or the glory or the accolades. It was just about my love for the sport, and everything surrounding it. Whether I won or lost didn't matter — all that mattered was whether I gave it my best effort.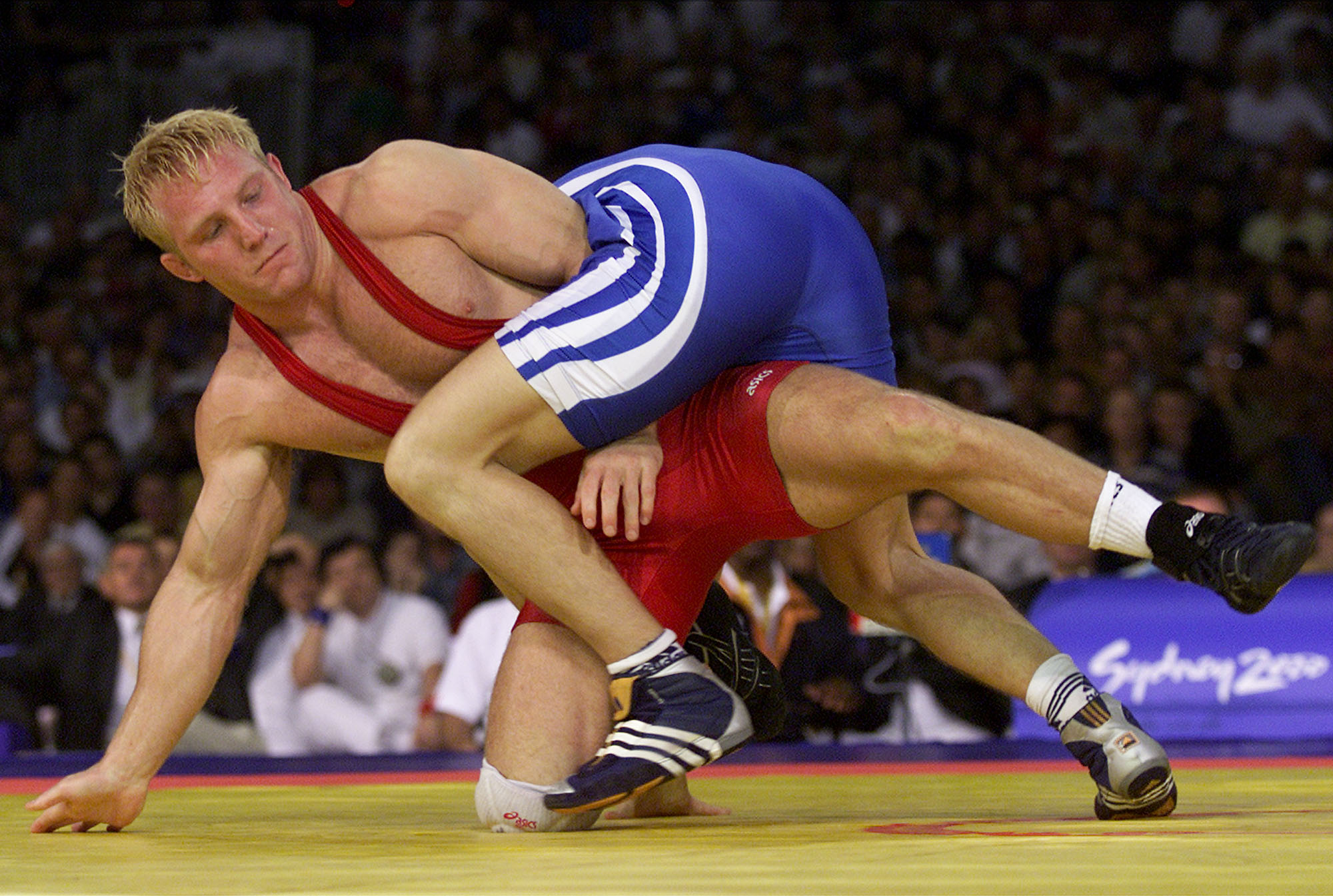 I was like Rocky at the end of the first movie. He told Apollo Creed he didn't want a rematch because he knew, whether he won or lost, that he gave that fight everything he had.
For the first time in a long time, I could wrestle freely.
It's a good thing, too, because I had to go through a brutal gauntlet to win the gold medal in 2000.
Before I could even advance to the medal round, I had to wrestle the defending Olympic champion, a Russian named Buvaisar Saitiev who hadn't lost in six years. He wasn't a totally flawless wrestler, though. He was susceptible to a double leg takedown and a gut wrench.
Those just happened to be my two best moves. I knew exactly how to attack him.
So I went out there and got ahead 3-0. But then I came out of my strategy, took some single legs on him and he actually ended up scoring on me. Now it's 3 to 3, and we go into the second period. He knew my strategy, and he wasn't going to take any risks. I looked for scoring opportunities, but none were there. He tied the match, and we went into overtime.
Overtime in wrestling is sudden victory (I don't like to call it sudden death). I immediately went back to my strategy, got him in a double-leg, and won. That was the greatest win of my career because that wrestler went on to win the gold medal in 2004 and 2008. He was a three-time olympic champion, and that was the only match he lost in four olympic tournaments.
Except, I wasn't able to enjoy it immediately, because there was a chance I actually didn't win. In wrestling, you can actually challenge the outcome of a tightly-contested match. Russia did just that.
My coach came to me and said "Brandon, just letting you know, they protested the match, and there's a chance you may have to wrestle him again in 45 minutes."
Come on.
My brain started swimming.
How would I wrestle another match?
Would I do the same thing?
He's going to know all of my moves!
Then I stopped, took a breath, and thought about why I was doing this.
I love wrestling, and this is a great opportunity to just have some fun with it.
I was ready. Then coach came and snapped me out of my reverie.
"Hey, Brandon, you're good. They lost the protest."
I wasn't really relieved by the news. I was ready to go one way or the other, because of my perspective.
That mindset helped me later on in the gold medal round, when I lost to Alexander Leipold of Germany. After that match, we had an after-party for all of the supporters, friends and family. I thanked them for everything, and then I told them that I knew there was more to life than gold medals.
That was my message as I started speaking at schools around Amarillo, Texas. A few weeks after the match, though, it was revealed that Leipold had tested positive for Nandrolone. The gold medal was mine. It was an honor, but it also didn't change my message. My silver medal wouldn't define me, and neither would my gold.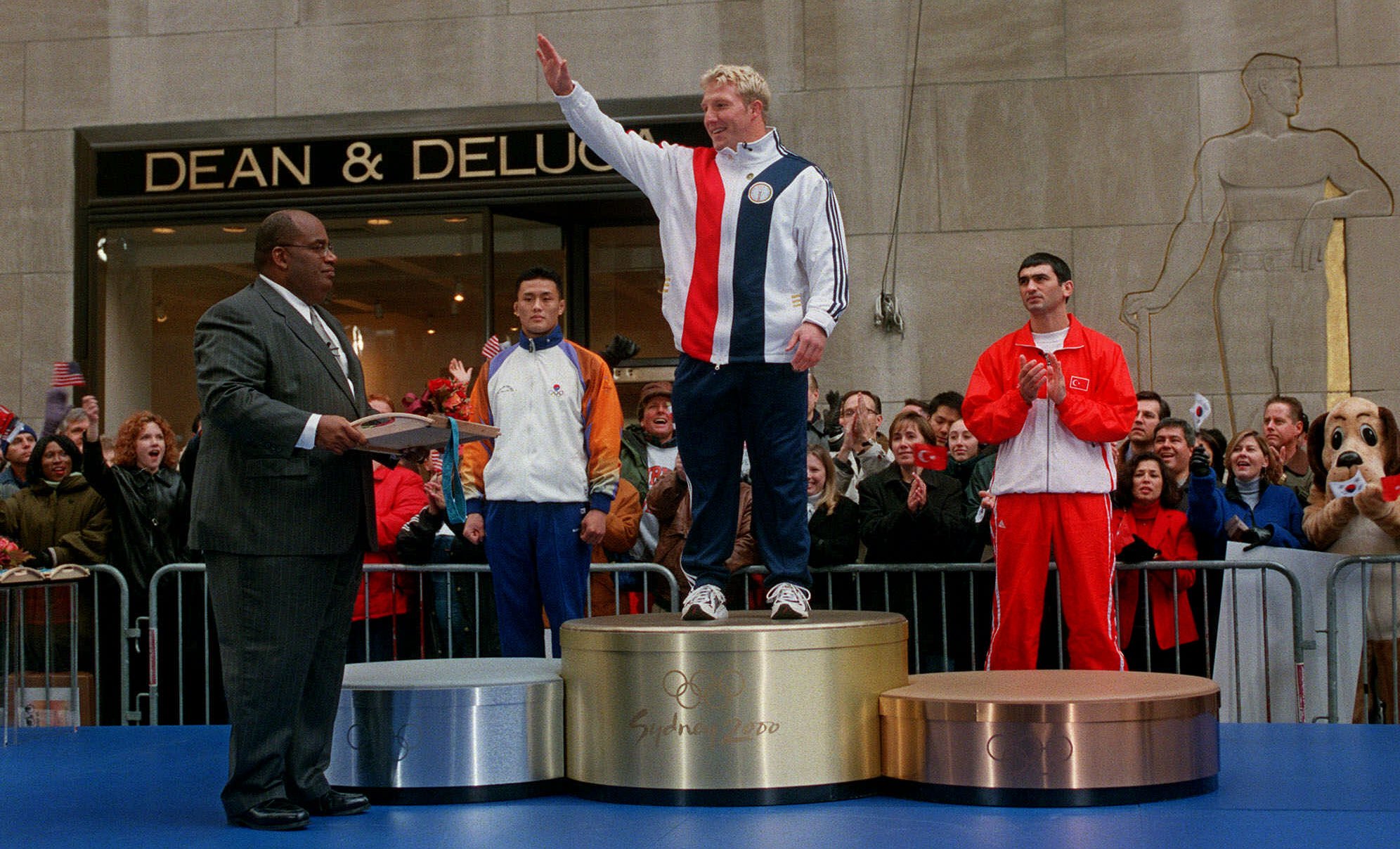 I knew I couldn't stay on the summit of my personal Everest for long, because it'd consume me.
If you're competing with the idea that it's really gonna fulfill you and clear away all of your problems, you're in for a rude awakening. Believe me, I've been there.
"I'm the champ. I'm the man, the myth, the legend. I'm awesome, and everything is going to be easy for the rest of my life."
It just doesn't work that way.
It's great to have goals, but you also need to keep in mind that life goes on whether you reach them or not. You can't be an Olympic athlete for your entire life. Value your education, and have another goal, another Everest to summit. Know what's next.
After coaching at the Olympic Training Center the last eight years, I'm moving on to a new Everest. I'll probably never summit this one, because my work will never be complete. That's all good for me.
I've accepted the position as the Executive Director of the Pennsylvania Regional Training Center. I look forward to training future Olympians and leaders of this country. I want to help young wrestlers find their "why," and change the trajectory of young adults. I'm honored to have the chance to give back to Penn, a place that gave so much to me.
I realized that if I could share my story with kids that are on the precipice of throwing their lives away, maybe I could pull them back from the edge. I went through what a lot of them are going through: divorced parents, living with my grandma, growing up in a rough environment. I can relate to them, and show them that life doesn't have to go south.
I'll never forget an email I got from a kid after I spoke at his school:
"Hey Coach Slay, what you said meant so much to me. I've been using my parent's divorce as an excuse to make bad grades and fail. You made me realize that that's a bogus excuse. I'm going to get on the right track."
Your next goal might be completely different. Just make sure you have one, whatever it is.
Winning isn't everything. It's not the only thing. It's just one of the many things that matter in life.
More News
Mon May 01
Drexel and Penn PRTC Athletes Compete at U20 Nationals
Mon May 01
Tyler Berger Wins US Open!
All News