Happy Holidays from The PRTC!
As 2022 comes to an end and we enjoy the holiday season, we want to take a moment to thank our supporters for helping us with another year of successful accomplishments. There is so much to be thankful for this past year. All of which would not be possible without you.
If you have not yet taken the opportunity to support the PRTC, please consider a year end donation to help us continue to do all the wonderful things shared below.
Our Year in Review…
We began the year hosting Summit 3. Several international events were canceled around this time. So, we made the effort to provide some competition at the senior level. Coaches and athletes from around the country and internationally traveled to South Jersey to participate in this live streamed event. Mark and David represented the PRTC at Summit 3 while coming away with two wins each and going undefeated for the day. We're grateful to have the opportunity to serve others while competing.
Mark and David would go on to win US Open Championships in Las Vegas in April. This was Mark's second National Championship in a row and David's first major tournament win at the senior level. Doug Zapf, a senior at the University of Pennsylvania, won a bronze medal as well.
In May, Joey and Jordan each won Pan Am Championships in Acapulco, Mexico. This was Joey's second time and Jordan's fifth time winning Pan Am Gold. Jordan outscored his opponents 40-1 during the tournament.
Also in May, Joey and Mark each placed third in the World Team Trials establishing themselves on the US National Team. This is the first time Mark made the Senior National Team. Joey is now a three time National Team member.
Our partners at both Drexel and Penn traveled to Ohio in June for the U23/U20 Freestyle/Greco National Championships. A combined group of 32 athletes and several coaches made the trip to Geneva for this high level competition. With every athlete representing the PRTC, we came home with 7 All-Americans.
Also in June, Jordan competed in Final X in New York City. In an exciting match-up with Chance Marstellar at 79kg, Jordan won to make his 11th World Team.
In July, Joey and David traveled to Warsaw, Poland with Mark to compete in the Poland Open. Mark served as coach helping Joey and David each win silver medals in this prestigious international competition.
Tyler Berger joined the PRTC in August. In an effort to build our team and provide higher level training partners, we are grateful to have Tyler in Philly.
Competing at 70kg for the US National Team, Tyler is a perfect addition to our team and our culture. He and his wife, Sydnee, have comfortably settled in the city and now call Philadelphia their home.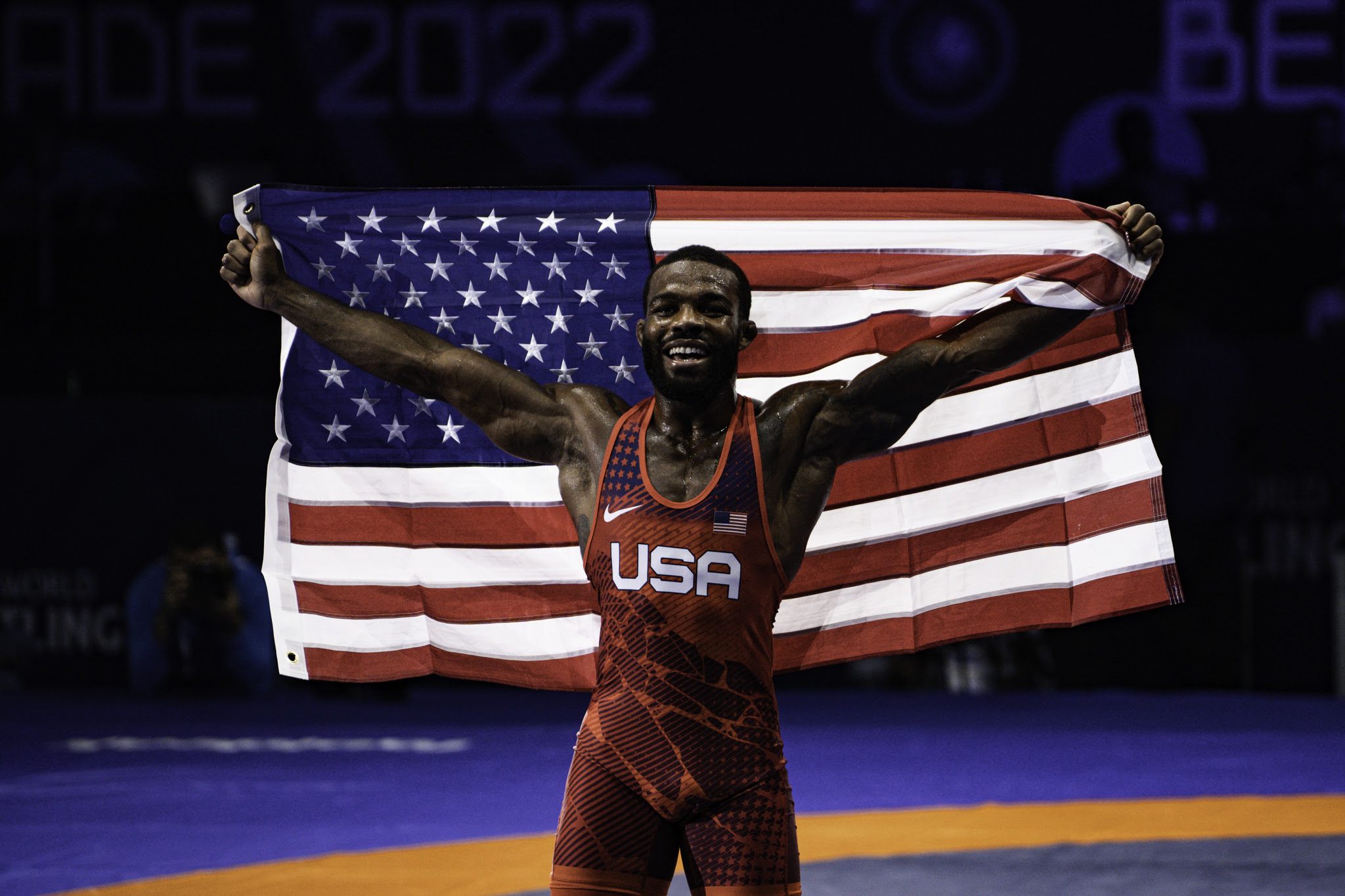 In September, Jordan won his 7th World/Olympic gold medal at the World Championships in Belgrade, Serbia. With this win, Jordan has more championship gold medals than any US wrestler in history. This is his second World Championship while training at the PRTC.
Also in September, the PRTC became the host of the prestigious Keystone Classic. Created by Coach Roger Reina over 26 years ago, the Keystone Classic is a premier early season NCAA tournament held on the campus of the University of Pennsylvania in the Palestra. As host, the PRTC has added valuable revenue generating opportunities.
In October, Tyler and Joey traveled to Kazakhstan for the Kunayev DA international tournament. Both senior athletes won silver medals and cash prizes for their efforts. This was Tyler's first international competition ever.
At the Keystone Classic in November, Jordan held a wrestling clinic between sessions. Hundreds of young wrestlers and fans of all ages showed up to support and learn from one of America's greatest athletes. It was a great experience for all involved.
The final event of the year was the World Cup which was held in Coralville, Iowa this December. Jordan and Tyler represented the United States in the competition. Their efforts helped Team USA win the men's freestyle team championship.
As we continue into 2023, our mission of enriching lives locally and globally through the sport of wrestling stays our main priority. We continue to do this by adhering to our core values of faith over fear, full effort, struggle well, and serve others. Click on the link below to listen as our senior athletes discuss our four core values.
We thank you, again, for your continued support of the PRTC!
More News
Mon May 01
Drexel and Penn PRTC Athletes Compete at U20 Nationals
Mon May 01
Tyler Berger Wins US Open!
All News
Brandon Slay, David McFadden, Doug Zapf, Drexel Wrestling, Joey McKenna, Jordan Burroughs, Mark Hall, Penn Wrestling, Pennsylvania RTC, prtc, Richard Perry, Tyler Berger, USA Wrestling, UWW Senior World Championships